Quality Brass CNC Machining Components & Parts Services in China
Klikkon Industrial Co.,Ltd. is one of the most leading CNCmachining service providers in China, we are also well-known for providing qualitybrass CNC machining services. Different types of brass CNC machining techniques are implemented at Klikkon industrial Co.Ltd. to deliver supreme quality brass parts and components. Here are a few techniques that we employ: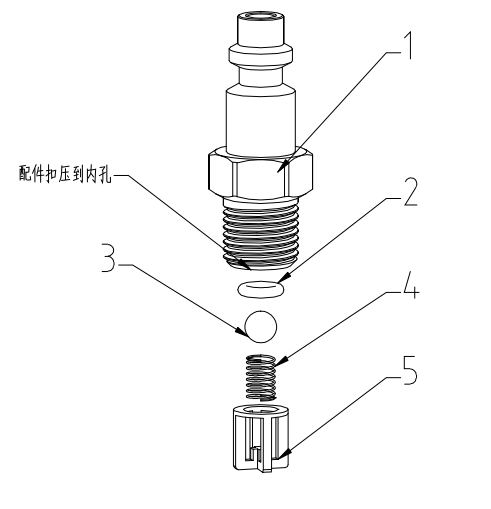 1. Precision Machining – Our 30,000 sq. ft. machine shop is well-equipped with all the advanced machinery and equipment, which helps us deliver high-quality brass components. Our vast range of machinery includes tool grinders, honing machines, CNC lathes, vertical mills, tool setters, and several others. These tools allow us to provide you several precision brass machining services, which include knurling, reaming, drilling, turning, gear hobbing, tapping, and much more. In addition to these, centerless grinding, heat treating, anodizing, plating, and welding are some secondary services that we can provide.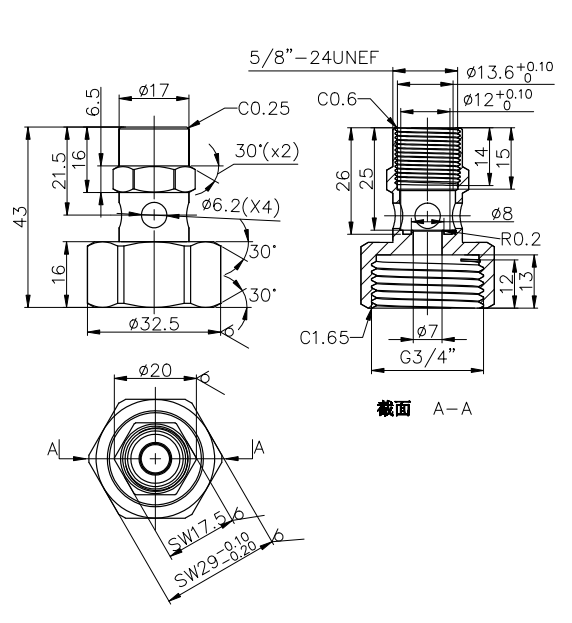 2. Wire EDM – This is basically an electrical discharge machining (EDM) technique that we implement in our facility to manufacture a wide range of brass parts. In this technique, the material is removed from the metal surface with the help of an electric spark. Thus, this technique is also referred to as spark EDM. We have the capability to deliver wire EDM cutting tolerances up to +/- .0001. Several applications, such as mold machining, small hole drilling, prototype, and metal disintegration machining can use this technique. Wire diameters of 0.006ʺ, 0.010ʺ, and 0.012ʺ can be delivered by us.
3. CNC Turning & Milling – This is another brass CNC machining technique that we use. This method allows us to manufacture brass parts of length 64". Tolerances of ±.0002" can be achieved by us. For manufacturing good quality brass components, a manufacturer has to have a well-equipped facility. Our fully-equipped machine shop consists of a CNC turning centers, tool room lathes, CNC mills, vertical mills, horizontal mills, and many other types of equipment. This enables us to provide you services such as boring, facing, threading, reaming, knurling, and more.
We work regularly machine components, which are created from the following brass grades.
• Brass C35300: Brass CDA 353 alloy is suited for various moving parts that experience friction. It is also ideal for parts with threading and knurling. In short, Brass C35300 is an alloy, which is well-suited for parts, which requires corrosion and wear resistance, as well as strength. As most brass grades, this alloy offers excellent machinability.
• Brass C36000: This brass grade has excellent machinability among all copper alloys. Also, this alloy is used for creating parts that demand weight, strength, and a polished surface finish. Brass C36000 parts are ideal for electronic and industrial applications, as well as a comprehensive range of other applications.
A wide range of parts and components can be manufactured by thebrass CNC machining technique. Here is a list of the most common components and parts:
• Brass Gears
• Pipe Fittings
• Worm Gears
• Swivel Fittings
• Compression Orifice
• Bearings
• Flare Fittings
If you are looking for a reliable brass CNC machining services, it is better to be left to the experts. We atKlikkon industrial Co.Ltd. are among the leadingbrass CNC machining service providers inChina. You can trust us for the quality of components and parts delivered.MakeKlikkonPrecision your first choice for precision brass machining. We have the skills and the knowhow to deliver high quality, tight tolerance parts that meet your unique requirements. Request a quote onbrass CNC machining or contact us on +86-0576-87467185 or email us at libin@klikkon.cn to discuss your project. You can also request a quote for any specific requirements.