Unique high end sanitary ware brassautomatic temperature controlled water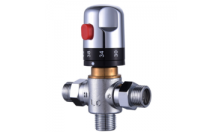 Unique high end sanitary ware brassautomatic temperature controlled water
Product detail: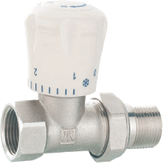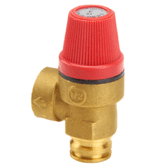 A relief valve or pressure relief valve (PRV) is a type of safety valve used to control or limit the pressure in a system; pressure might otherwise build up and create a process upset, instrument or equipment failure, or fire.

As the fluid is diverted, the pressure inside the vessel will stop rising. Once it reaches the valve's reseating pressure, the valve will close.
Operational mode
Winner DC motorized ball valve is motor-operated by a type of WRA-42…, and WRA-42…A actuator. The actuator is controlled by a modulating on/off or 3-point control system and move the ball of the valve, to the opening position dictated by the control signal.
Technical data
Valve body:
Medium: cold/hot water, with 50% glycol Temperature of medium: 2°C...90°C
Rated pressure: PN20 Pipe connector: internal thread
Ambient temp. range: -20…+70°C;0…95%RH Size: 1/2'', 3/4'' and 1'' Valve type: 2-way and 3-way
Material
Valve body: forged brass, Hpb59-1 Seal: ball: EPDM+PTFE, with double O-ring
Ball: nickle-plated brass stem: EPDM O-rings, with double O-ring
| | | | | | |
| --- | --- | --- | --- | --- | --- |
| Model No. | Inner Dia. | Inch | Kvs(m3/h) | Pvmax(KPa) | Ps(KPa) |
| W8BV215 | 12mm | 1/2" | 6.15 | 1000 | 1400 |
| W8BV220 | 15mm | 3/4" | 10.5 | 1000 | 1400 |
| W8BV225 | 20mm | 1" | 16.1 | 1000 | 1400 |
| W8BV315 | 12mm | 1/2" | 3.95 | 1000 | 1400 |
| W8BV320 | 15mm | 3/4" | 6.8 | 1000 | 1400 |
| W8BV325 | 20mm | 1" | 15.8 | 1000 | 1400 |